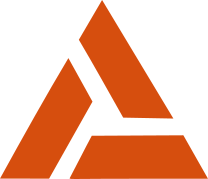 SportCoding Store
Our software run on Windows 64/32 bit platform, only. Price(Eur) is per year.
SportOffice and SportDraw
SportOffice - 99, SportDraw - 59
Video scouting and analysis
Classic Basketball Scouting
Online Payment
Digital River Share*It - handles the payment process (law enforcement: you bind and obligate by payment process).
Please do not hesitate to contact us with any questions or concerns you may have.
Customer Care Center
If you have ordered software and would like to review your order information, or if you have questions about ordering, payment, or shipping procedures, please go visit the Customer Care Center at http://www.shareit.com/ccc/index.html?publisherid=200009196
Purchase and Activation
When you make order then you will receive email with all conformation details. After receiving shipping from us by email or download link and when you install our software, then it will requires license key and registration by internet.
License move or remove
When you change computer then use remove license from help menu and then install software on that new computer, license is one year or more on request. We try to protect our copyright rights and our effort to bring those excellent tools.
CD delivery
Order CD backup during online purchase or save backup to cd or usb flash our downloaded file.