SportPlanner Scouting Report
SportPlanner Scouting Report with modern design and a lot of scouting report templates, add new or customize each. Focus on scouting data and select one of scouting report format. Select opponent team from Left Pane and left click on him to get player stats and video, or right click to copy player picture and paste it in scouting report.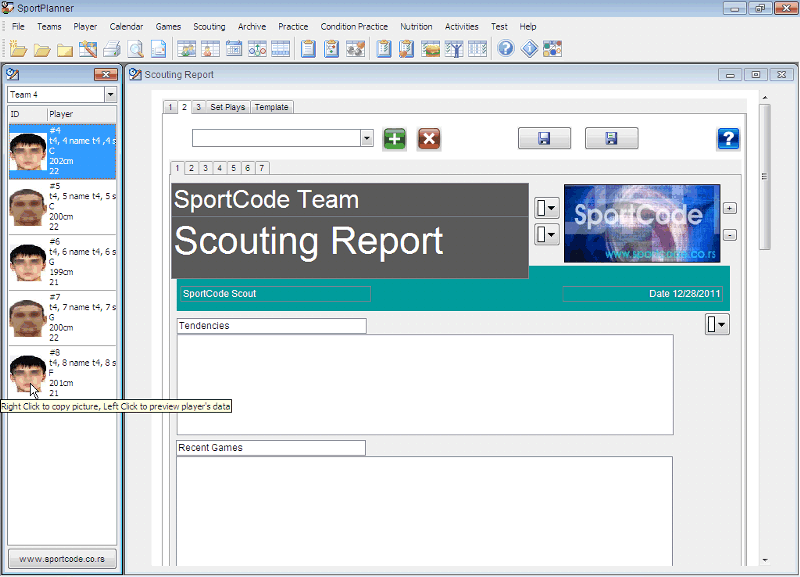 Set Plays - Diagramming. It has pages with courts playfields. Select page(row x column) 4x4, 3x3, 2x2 half court picture per page or 2x3 full court per page. Each page has Video or any files list. Each play's picture has few notes. Use SportDraw playbook to make plays and to copy/paste play's picture.
Scouting Report Examples show 1 page to get a clue about report design.
Additionally list of unlimited numbers of Customized Scouting Report and Set Plays - Diagramming has list of files which you can add/change, and change design and prebuilt data, captions.
Example of scouting reports