SportPlanner Calendar LIVE
SportPlanner Calendar is used to overview/open/create/delete all SportPlanner events: games, practice, strength practice, nutrition log, activity log, test log and general event. All events has reminders and sound which you can change in file/settings/option menu. Right click on empty space to create some new event. Right click on event will open it.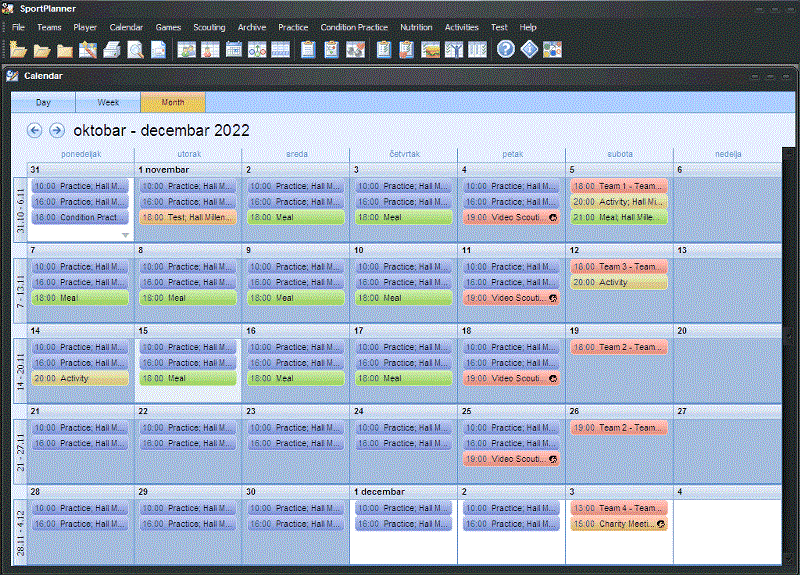 Calendar has menu options from Calendar/options menu and visual skin theme from calendar/ theme menu. All option is build-in to most used by coaches. Any change you made is saved.
When you have templates then it is very easy with few clicks to create completed practice, food log, activity log or other events. It is very powerful.
Calendar is a place where you will want to spend time to get overview of all your event and where you will plan your schedule.