SportPlanner Archive Drills, Plays - Playbook, Workouts, Cardio, Agility, Pliometrics, Specific exercises database
SportPlanner Archive has Drills database with Drills categories. Each Drills has picture and detail text descriptions and video. Change text Caption and save it to use as template for each new drill.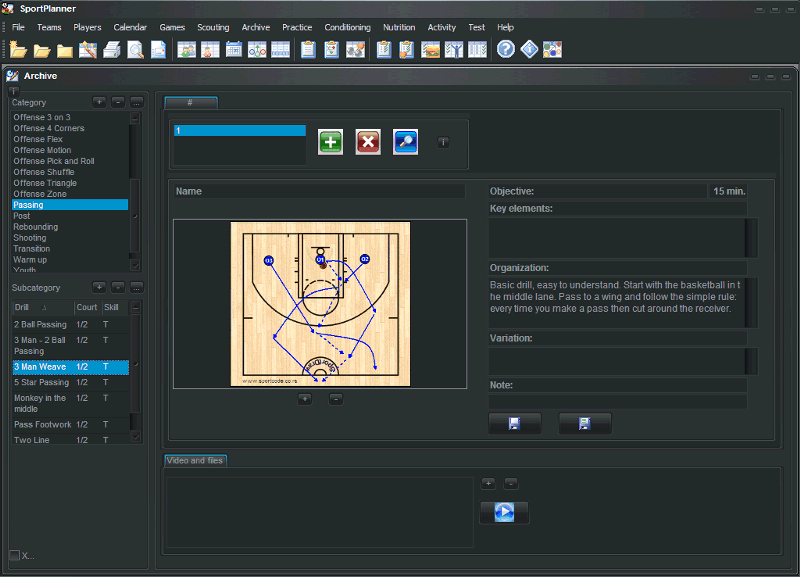 Plays - Diagramming - Playbook database with Plays categories. It has pages with courts playfields. Select page(row x column) 4x4,3x3,2x2 half court picture per page or 2x3 full court per page. Each page has Each exercise has Video or any files list. Each play's picture has few notes. Use SportDraw playbook to make plays and to copy/paste play's picture.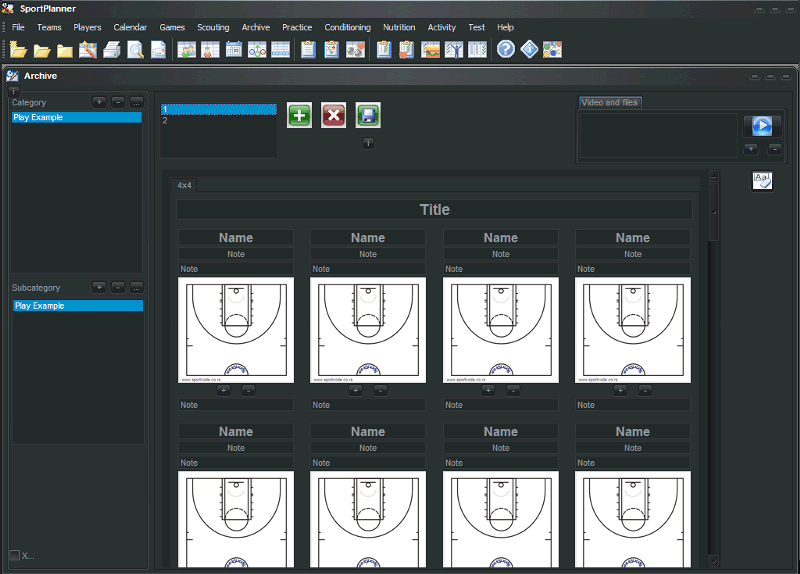 Strength Archive has Workouts, Cardio, Agility, Pliometrics, Specific exercises database organized in categories. Each exercise has has picture and detail text descriptions and Video or any files list